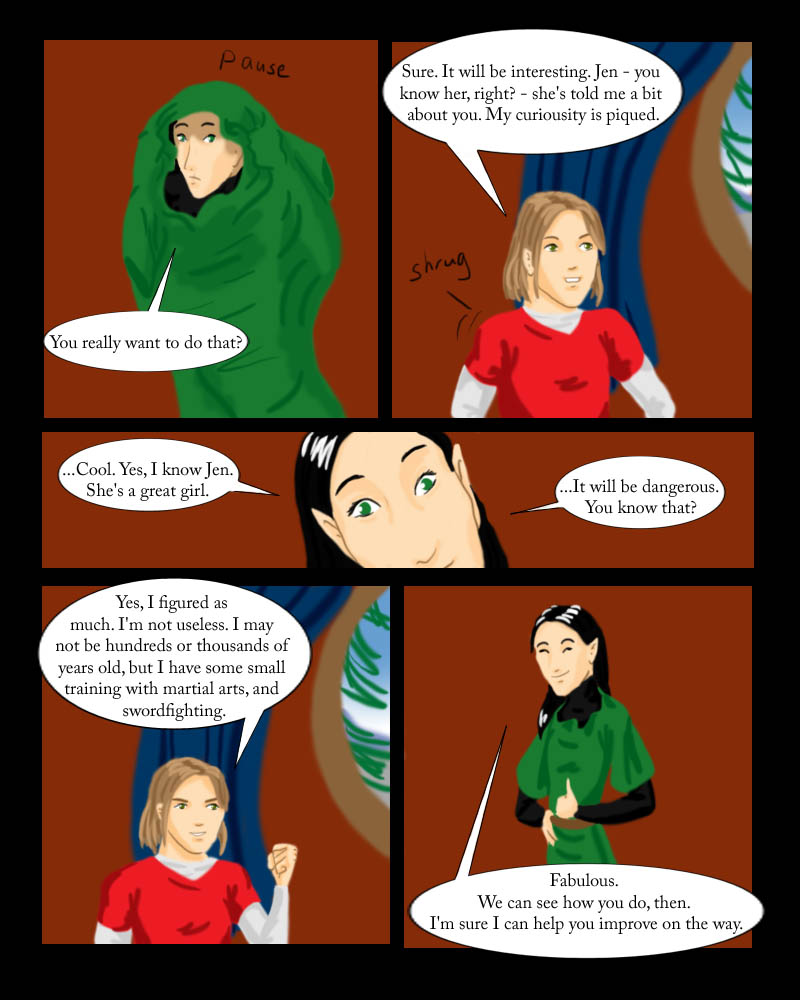 drawn Oct 17, '10
(675)
Hi! I haven't even started the page yet, and I'm watching a Jackie Chan movie (Drunken Master I), and I'm going to the Vox Humana choir concert today, and I need to put piano first. BUT it will be up before tomorrow. Huzzah!
EDIT 1: And it's up, but only in b/w. Will fix when I have time. Tomorrow night, maybe. (Came home from concert and was really tired. Then my brother went to bed too early for me to do practice in the evening. Now I am staying up late and hoping to get up early tomorrow. I think I fail.) (The concert was gorgeous though I'm not sure I would have put some of those pieces in; the mood fit, but the text was totally random. You know which one I'm talking about! Also that Summer Rain piece is somewhat advanced listening, disentangling all those little staccato words.
Huh, I guess I better figure out my schedule, and FAST. It's rapidly disintegrating, and I'm not even busy.
EDIT 2: And the colour version is up! Only five days late! -_-7
Pretty happy with Organist in the bottom left panel, though. Doesn't really look like him but it looks human, so I'm happy. (And I changed the shading style AGAIN.)