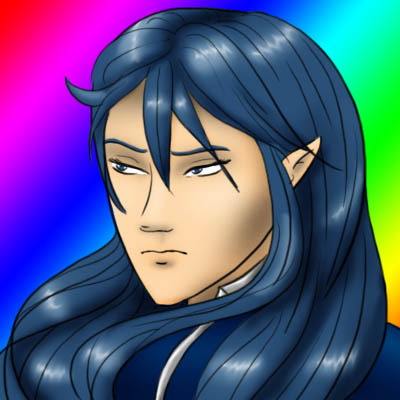 Teitnl
painted June 20, '11
(742)
Teitnl! The Evil Illusionist That Nobody Likes, an elf and illusionist and wacky philosopher from LinT. He appears here!
He's a pretty monochrome kind of guy, so I added the searingly bright rainbow to balance. : P
I really do envy Colby's ability to draw gorgeous bishounen. It's pretty amazing. Such wispy hair!
Now, Teitnl is very bishie. But you should see his red-headed assistant/apprentice, Henry. Henry is exceedingly cute. And so long-suffering! (I guess you could say Teitnl is also long-suffering. But Henry is the sane one.)