More Christmas presents for people!
First, my role-playing buddy, Torrigan the Paladin!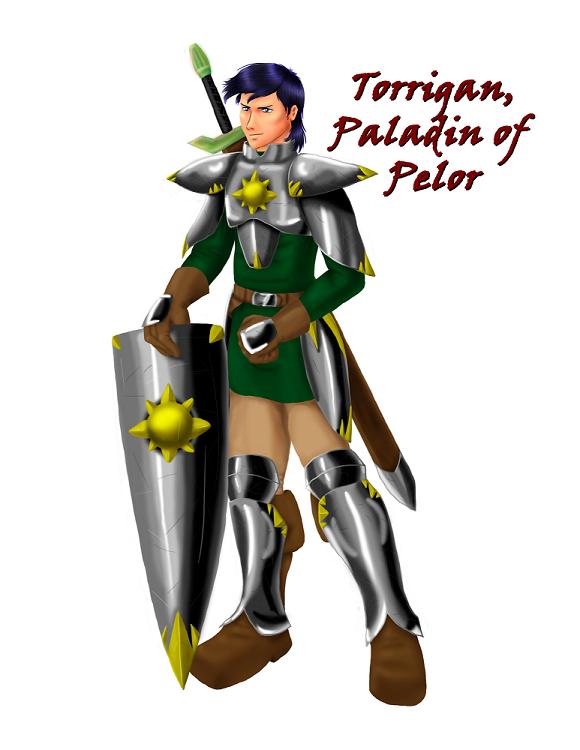 Dec '10
(695)
His hair is supposed to be black but blue is a common highlight for black hair.
Second, a pair of statues I made for Leslie and Organist out of Sculpey clay!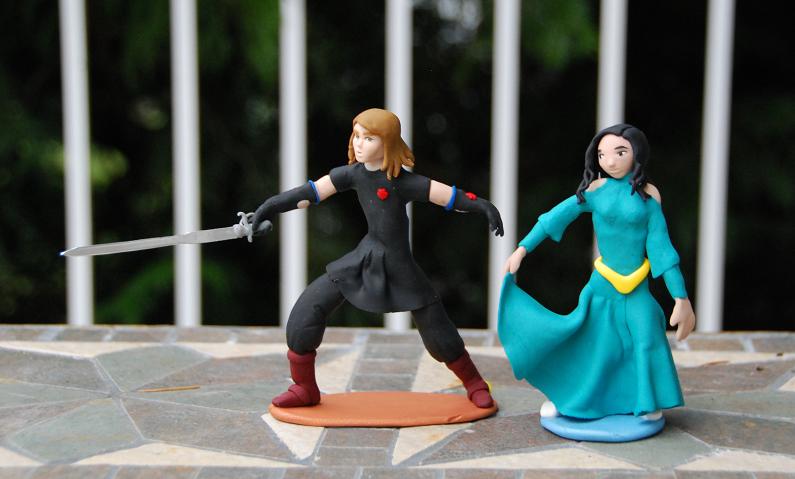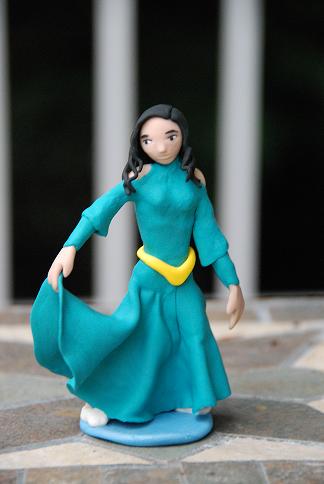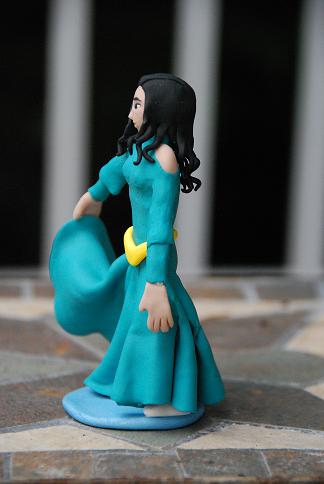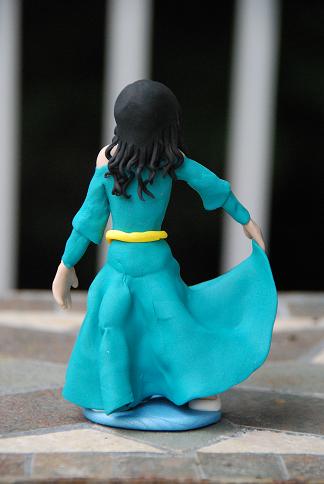 Dec '10
(696)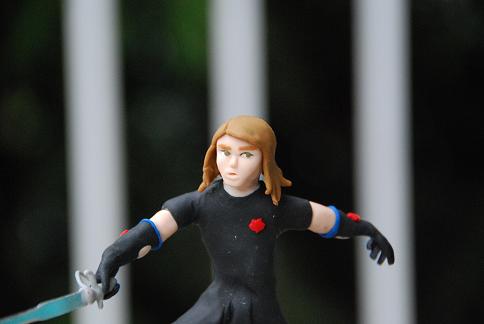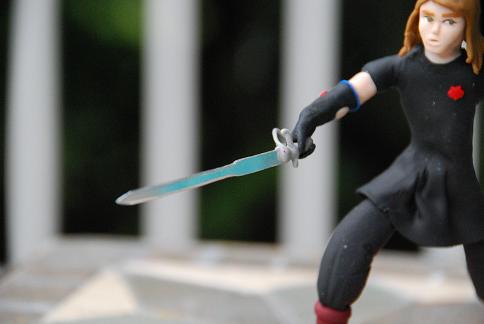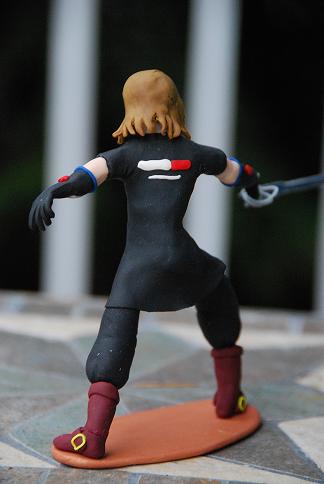 Dec '10
(697)
Leslie's you may recognize. I tried to copy this page from TTNCAOF. Organist does swordfighting as a… an intensive hobby.

Now let's hope that silly sword blade stays on. It's plasticard covered with foil. Modelling trick. But even superglue might not be enough every once in a while.
I'm kind of sad to let these little guys go. But I still have the pictures. I have a kazillion pictures.