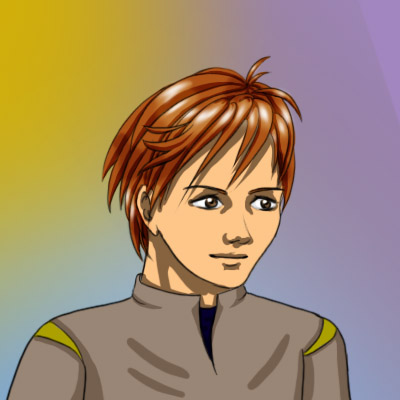 Henry Page
drawn Oct 5, '11
(785)
This is Henry from LinT and Lintier and The Illusionist's Apprentice, and he is a human apprenticed to a powerful elven illusionist named Teitnl (The Evil Illusionist That Nobody Likes) (except for the fangirls). He's a fairly minor character in the LinTverse as a whole, but an interesting one.
I'm practicing my ability to draw anime-styled hair, and also cell-shading. That's why it looks so wierd. Also, Colby is the only one who can really draw Henry properly. : P
I may do this again with 'real' shading. : P Because abruptly I hate this picture.
I'm too tired to go to salsa, so here I am trying to clear out a bit of my art list over on the left. Ummmm… doing a book report on Widor. Struggled through some German today for Performance Research. My partner was a French-Canadian lad (with a phone connected to the Internet, so he was able to translate more than me, although I helped with interpretation).
Chorale is fun. Is this what Chamber Singers is like (except about three times as big)?
Okay, next on the list I think is Mikomi and then Lam'ro.
If anyone wants to chat, I'm logged in on a number of places where friends can reach me.
EDIT: Oops I started poking around on DA and now I'm drawing Kyla. It's gonna be a pretty picture, though.