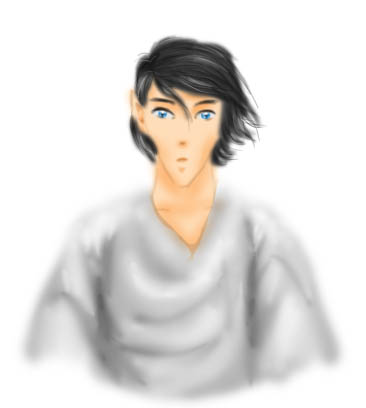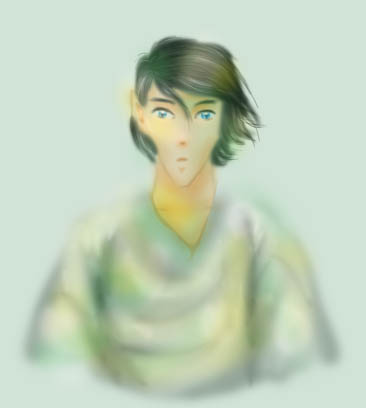 Elfin, in colour
coloured June 30, '10
(632)
Whooo! It's another colour thingy, made with my tablet yesterday! I put up both versions… the one that is plain and then one with a primitive attempt at forest-y lighting. I was going to put stronger shadows on his face but I got sidetracked so you get the same old boring flat lighting. Whatever.
This is a colour version of this picture, and it is of this guy.
I been playing SSBB: Subspace Emissary, and FE 11, and Sims 3. And organ. Yay organ! I am actually improving!
MAAAAAAAAAAAARRRRRTTTTHHHHH
"Mitte, miteite kure!!"  <3 lol