So back in August (before the hurricane rolled through) I went to Florida! For a few simple reasons: I needed to get out of town, I wanted to meet my other internet best friend, and I needed lightsabers.
I left Sunday night at about midnight, to get to the bus that would take me to the Toronto airport at 1, arriving at 3, so I could get on a 6:00 plane and arrive in Orlando in time for lunch on Monday.
Driving the rental car out of the lot was terrifying! But I made it to a parking lot where Yllamse, my friend, was, and then we had lunch at Denny's because I haven't eaten at a Denny's in a long time. This was during the eclipse, so I made a pinhole camera to "see" it. It kind of worked. Also it was kind of dark, but it was also partially cloudy so I don't feel we got the full effect.
Then we went to the motel I was staying at, to drop off my luggage before going over to her place. I met her son, and her guinea pigs! The 'little' one, Azurro, really seemed to like me. He made squeaky little noises and burrowed into my arm. He was super cute! Then Yllamse and I played with her instrument collection and watched Guardians of the Galaxy 2, because I hadn't seen that before.
The second day, Tuesday, we went to the Kennedy Space Centre! This was the coolest thing I've done all year (in real life, at least). First up, there's a big globe logo, and a Kennedy quote, because you can't talk about space without quoting Kennedy 47 million times.
We did the Legends and Heroes Astronaut Hall of Fame first, which had some goofy inspirational movies about what makes a hero, and why astronauts are heroes, and then there were some very interesting displays about early rockets, and some less interesting (to me) displays on the personal effects of some of the astronauts. But did you know Gene Cernan won a music competition? I did not know that! Now I do.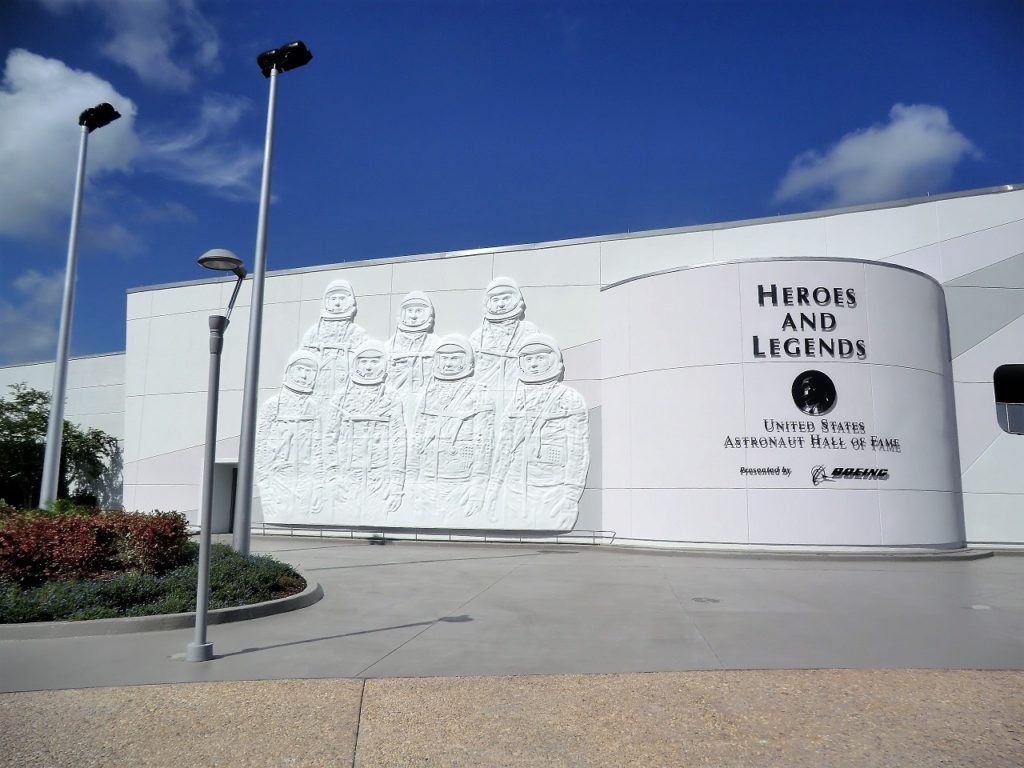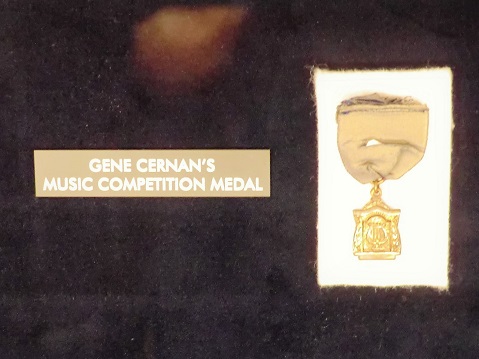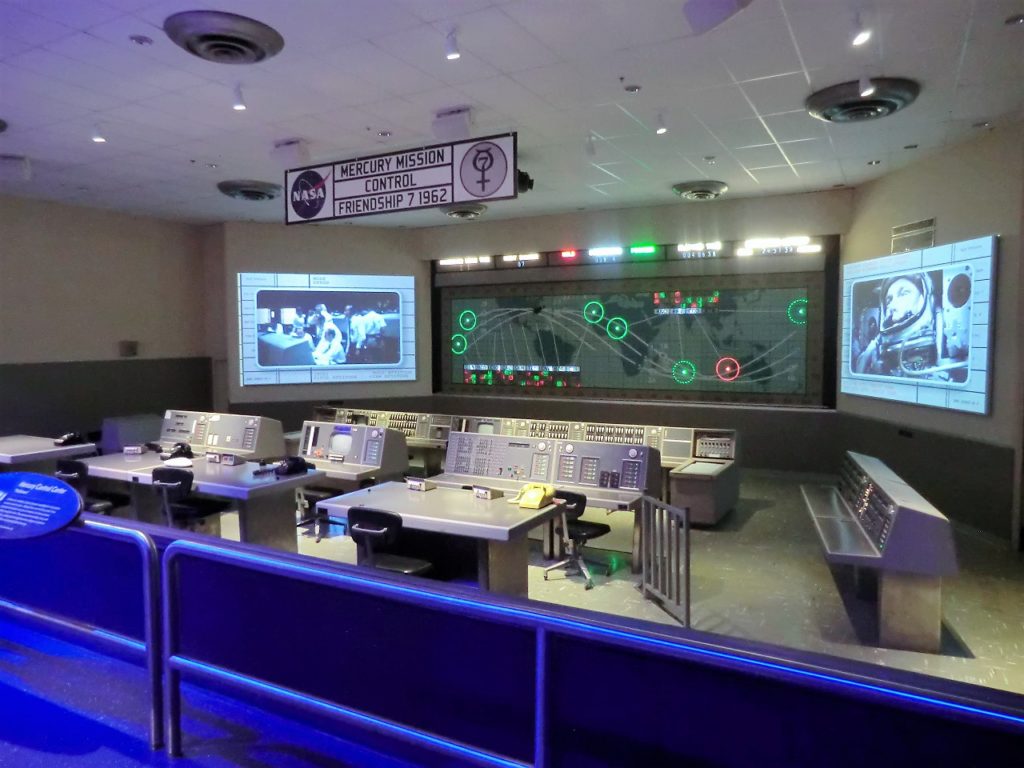 Next up was the rocket garden. I forgot sunscreen this day, so we tried to not spend time in the sun – this was the majority of sun I collected here, looking at these cool rockets and engines. (didn't burn, I win)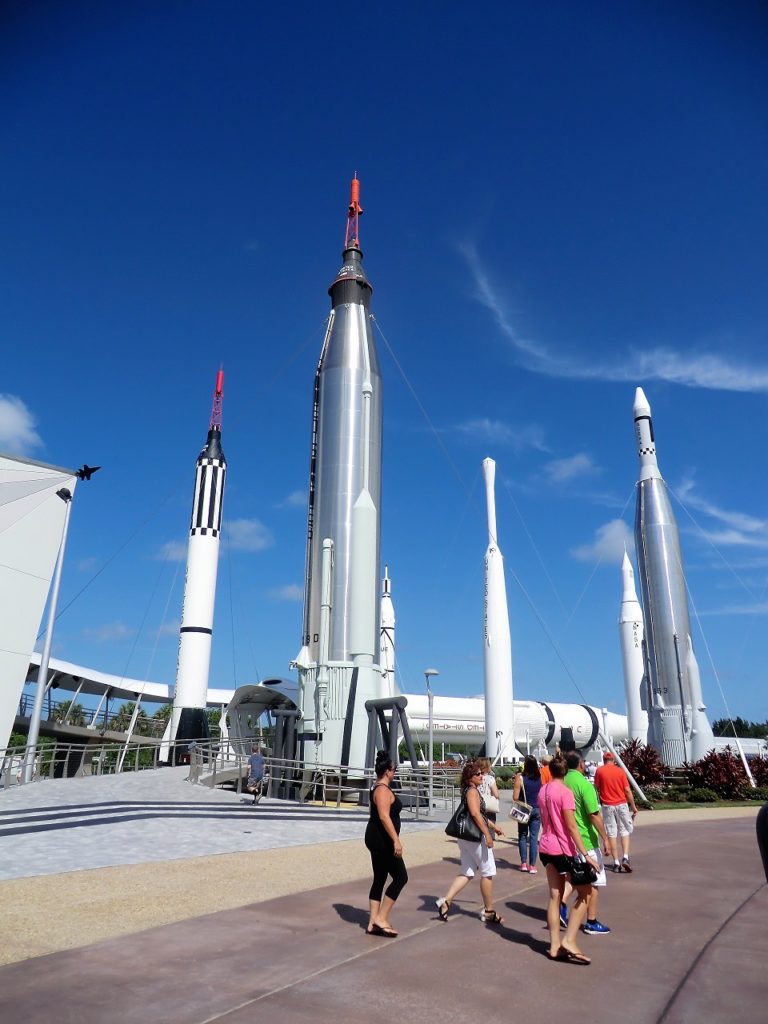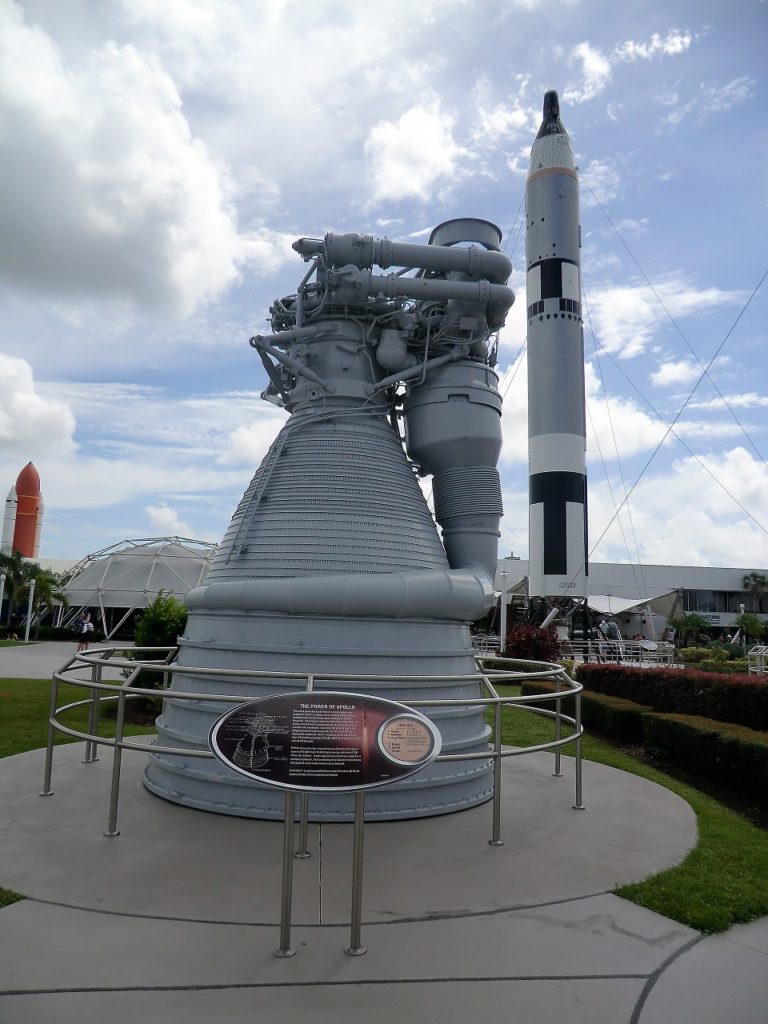 There was a bus off to the side that purported to be a bus tour of Mars. It was pretty neat in that it magically generated the feeling of moving, even when it was not? I'm not sure how they did it but they certainly fooled my inner ear.
Next we walked through a brief exhibit on Florida wildlife at Cape Canaveral, and then we got lunch. Including fresh cold bottled water because I had used all mine, and the tap water at the motel was not good. We looked at some smaller exhibits, some aimed more at children, then hit up the gift shop. I got myself a poster of the first spacewalk! They had some shirts/magnets/mugs with an equation on them, but they ruined them by explaining the joke! Like, it's no fun if anyone can just read your shirt… they're supposed to ask you what it means! Otherwise you don't look pretentiously smart!
Anyway, then we went on the bus tour to the other part of the tourist part of the Centre, and we got to see things like the VABs
and the launch crawlers
and launch pads!
a big ol' ball of hydrogen!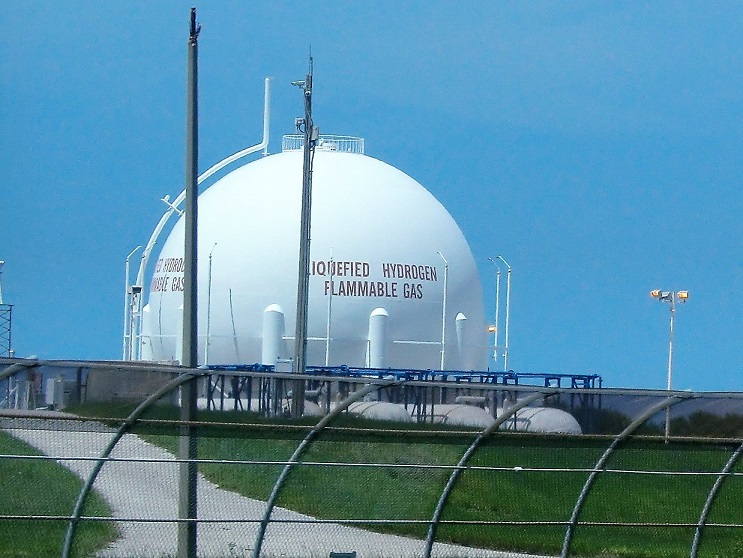 and an alligator!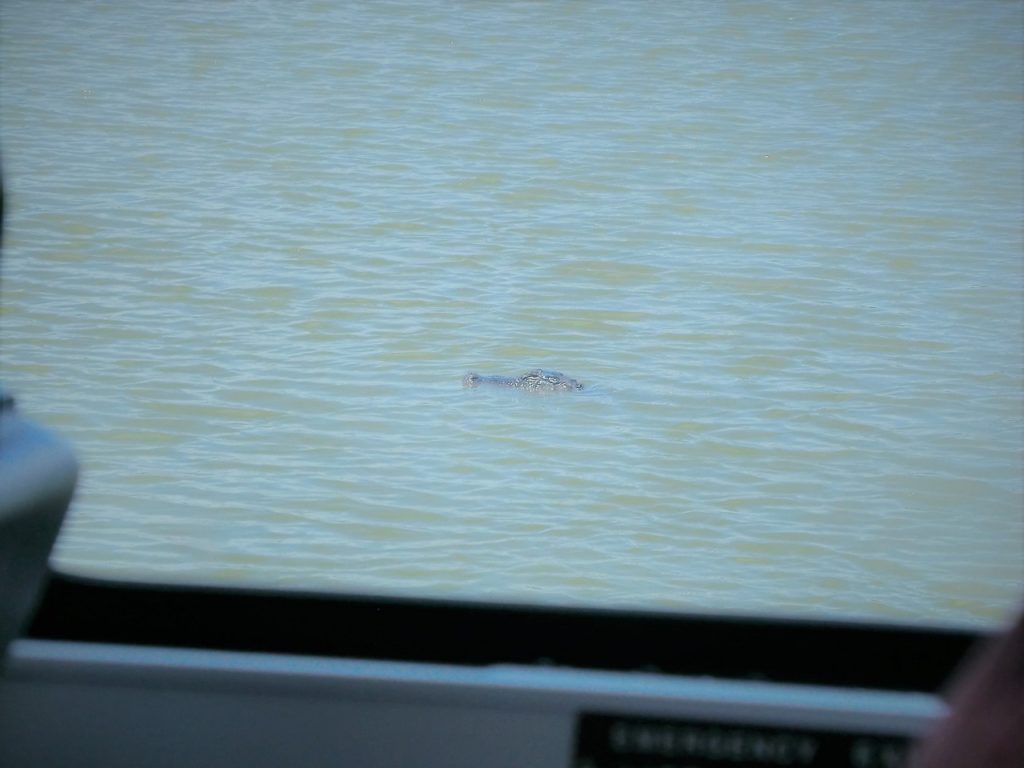 Once we arrived at the other building, we were shepherded into a recreation of the Apollo 8 launch control.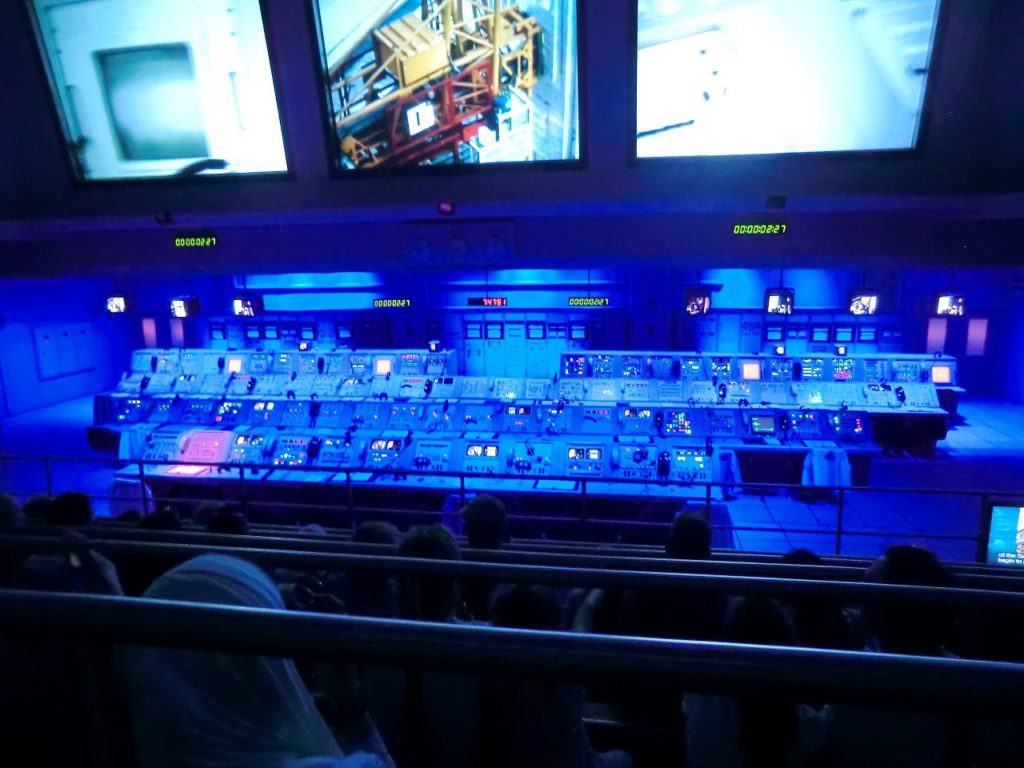 They did a complete recreation of the launch from T-3 minutes, and it was very exciting. When the rocket 'launched', they lit up the windows with an orange glow and shook the theatre as if it was actually happening, and with the video of the launch (I don't remember if there was music but that might have contributed) I was crying my face off. I guess Saturn Vs get me really emotional! Saturn V best rocket <3
Then we could go and actually look at a Saturn V – it's pretty damn big!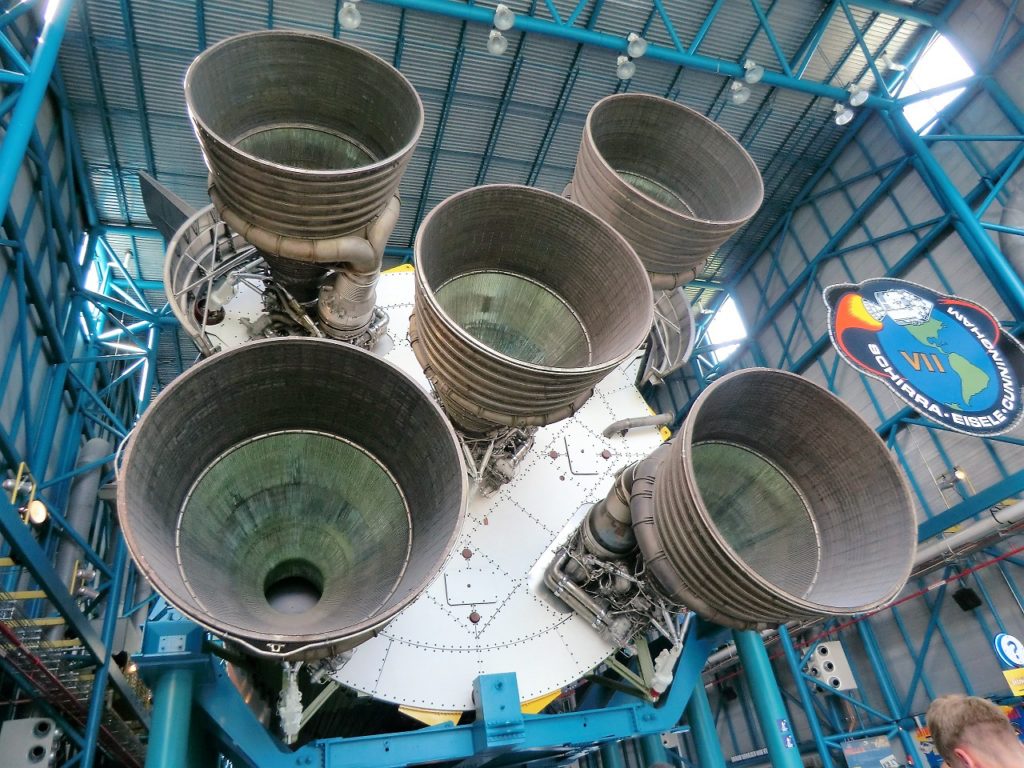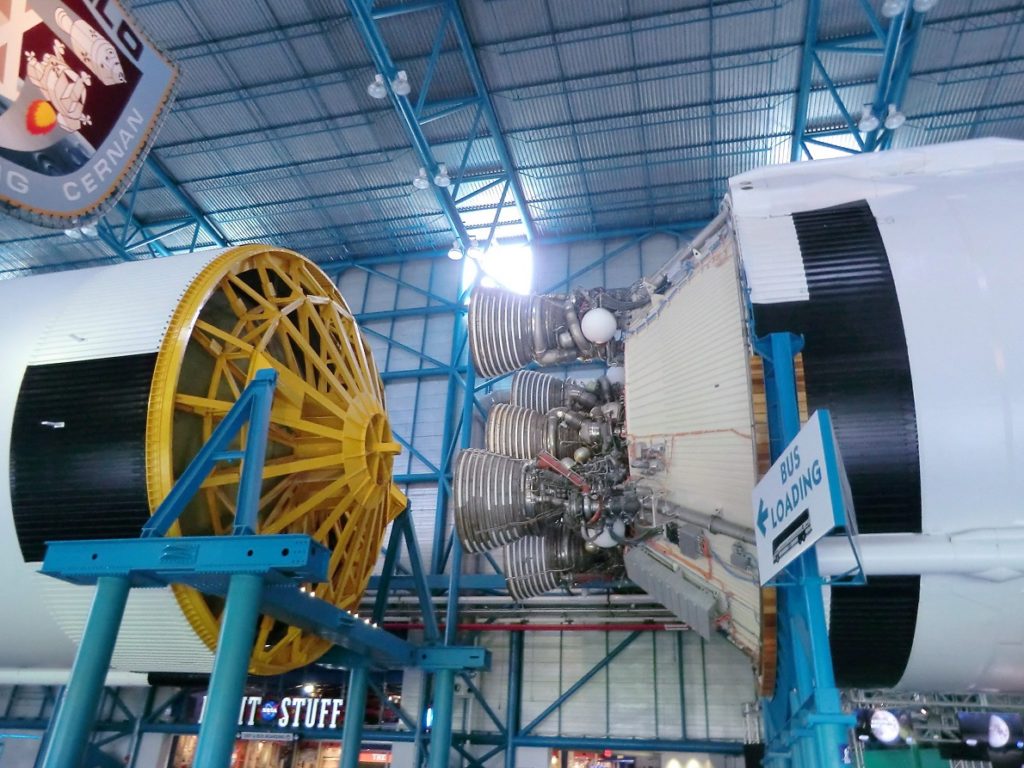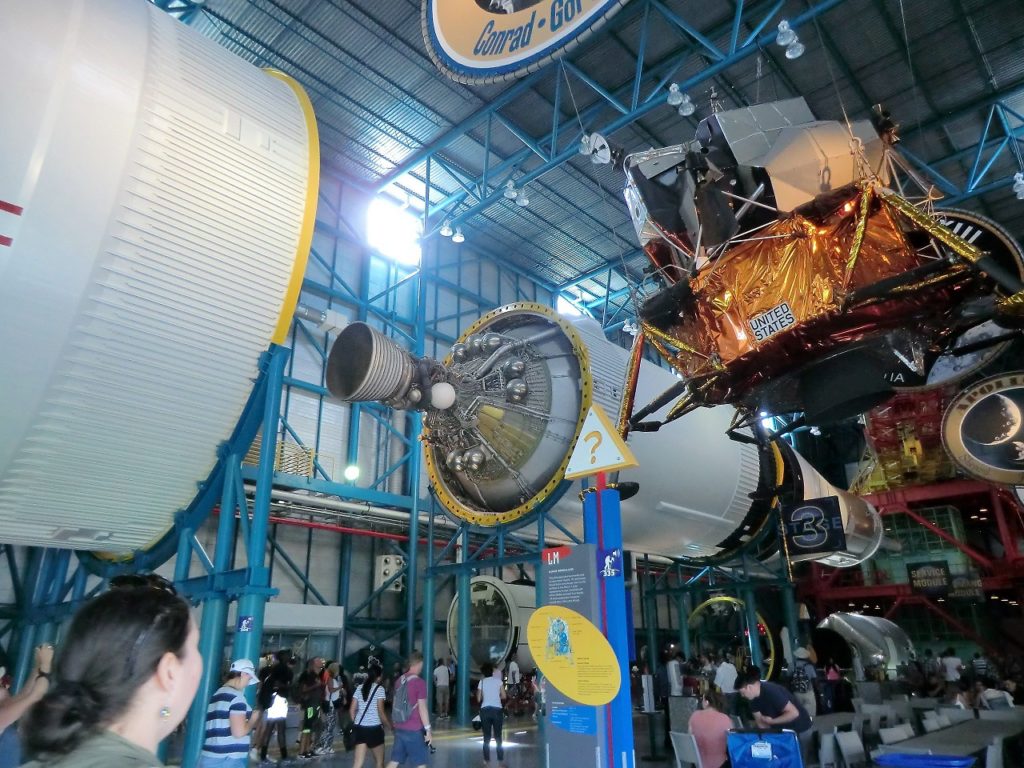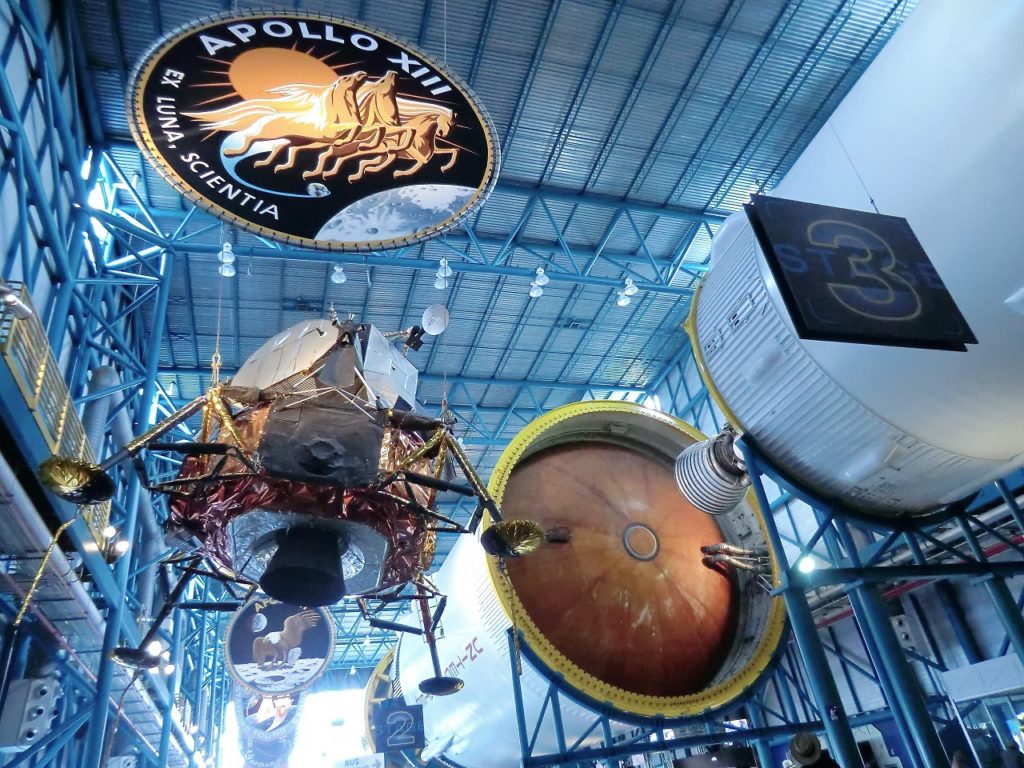 They had the mission patches hanging from the ceiling, as you can see.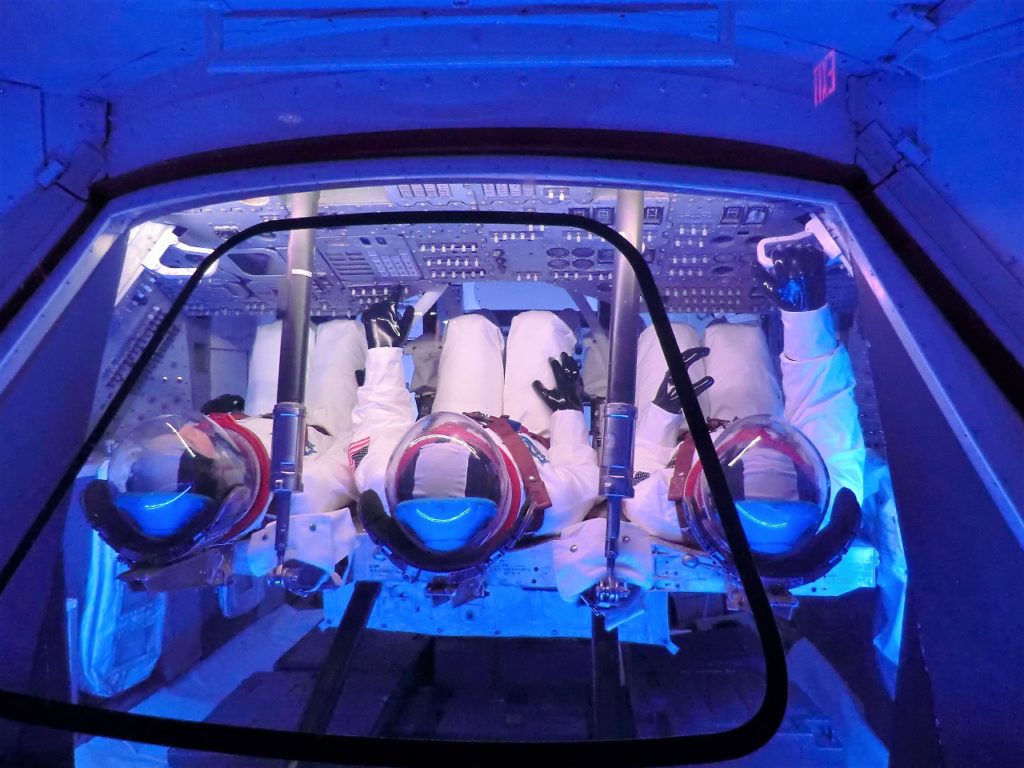 We stayed until the last bus, and then headed back to the first centre, where we got to the see Space Shuttle Atlantis, the real Space Shuttle Atlantis, hanging in the Space Shuttle Atlantis museum!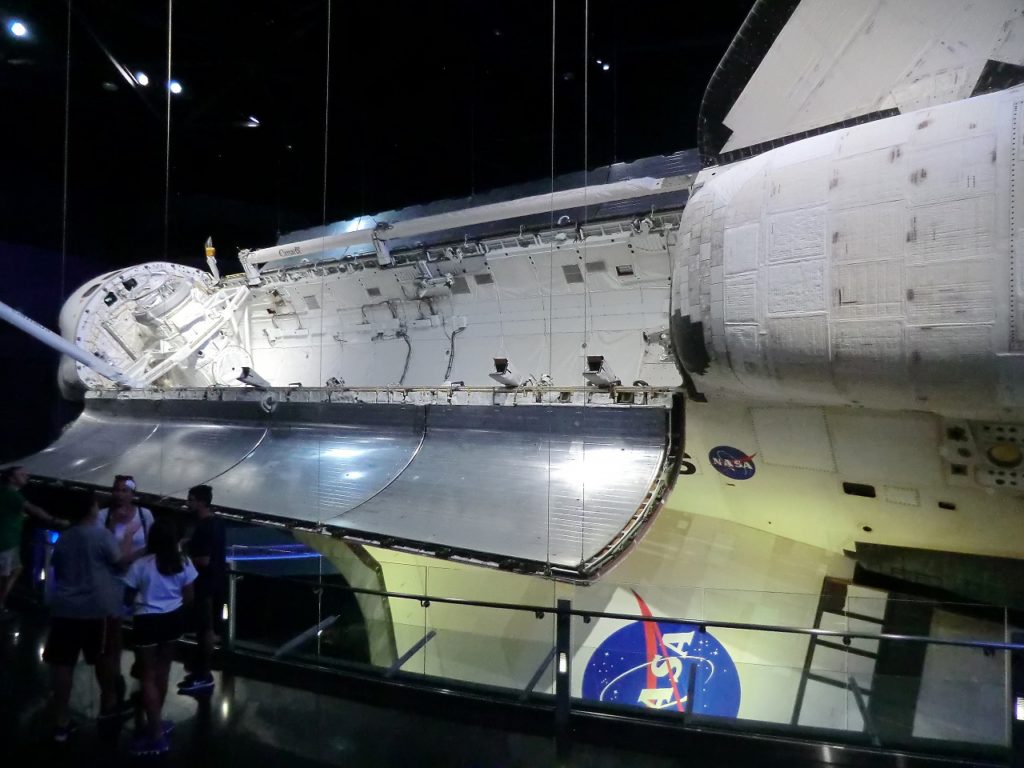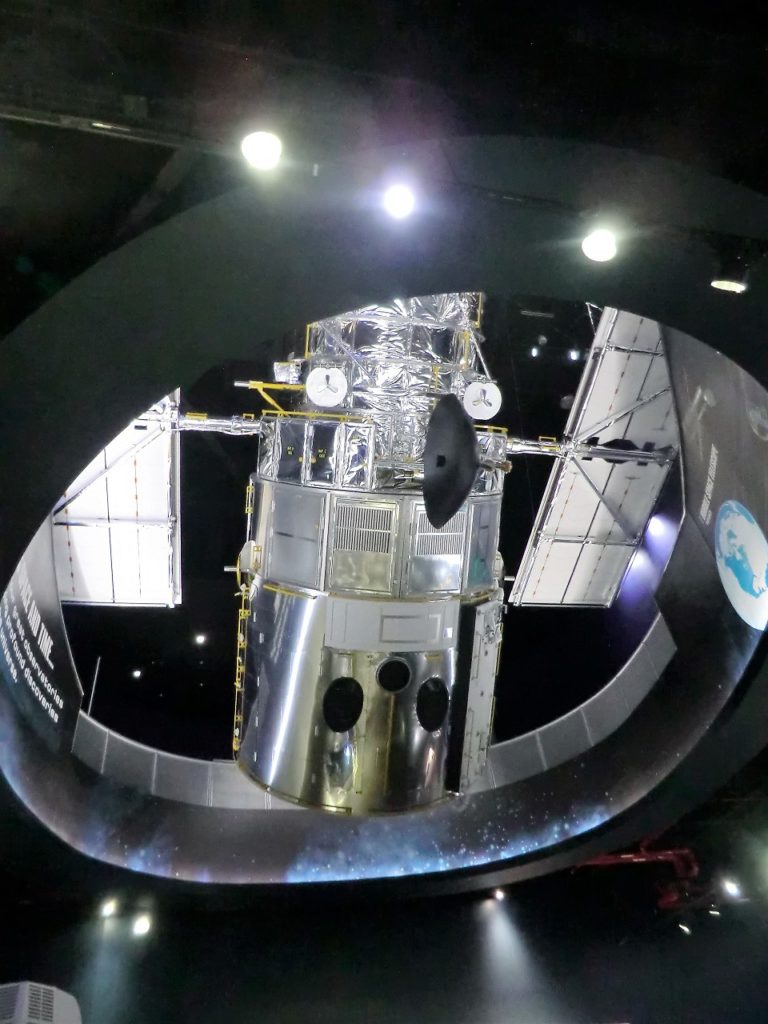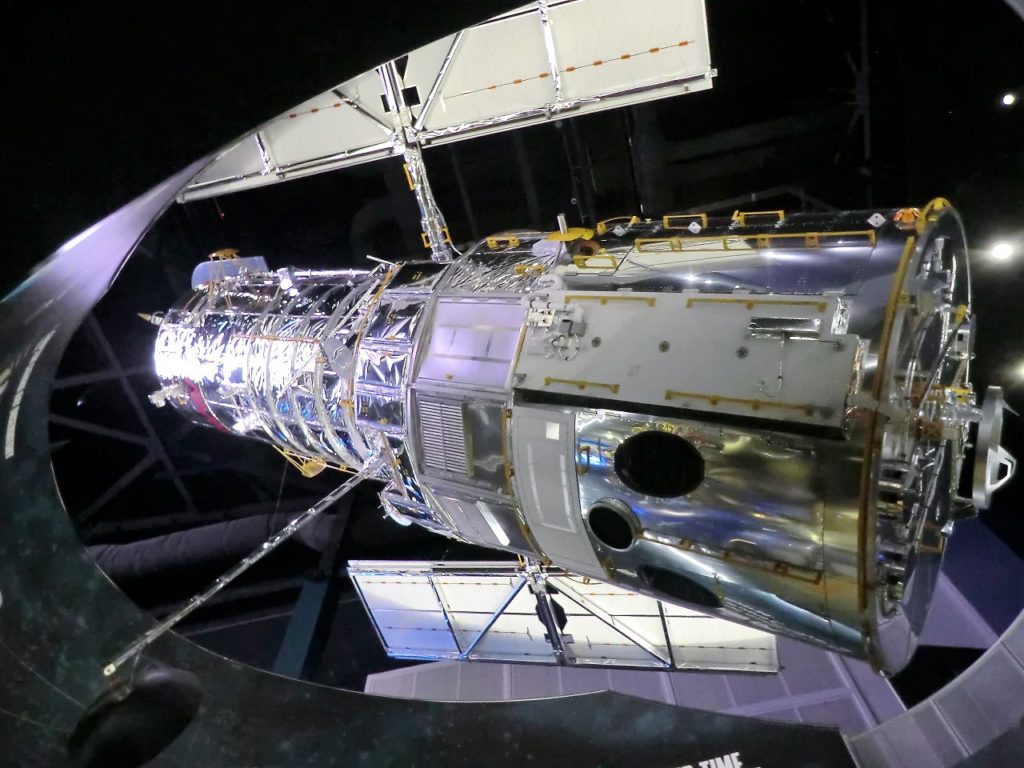 It's not that big close up, but so cooool. AND a replica of the Hubble Space Telescope!! We didn't have a lot of time left, so we didn't get to see much more (I skipped the Sad Feels Area) until the museum closed and we went elsewhere for dinner. I think we got chinese food? Did we get chinese food?
The next day was Disney day.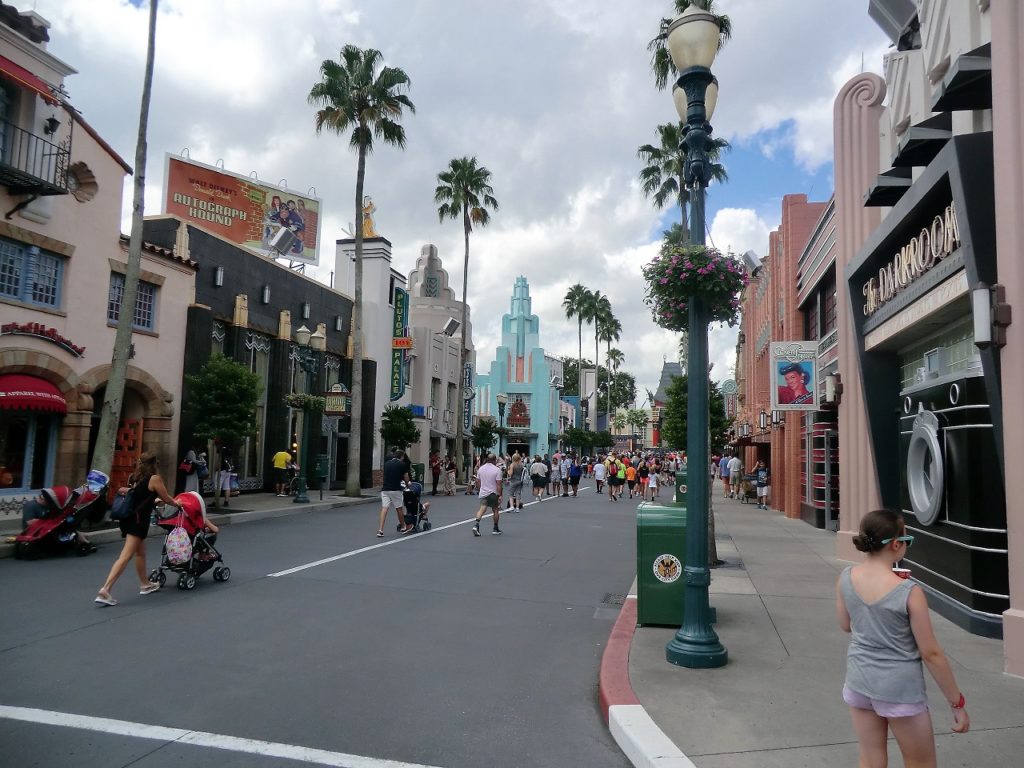 This started off with a bang, a whole bunch of New Age Stormtroopers marched down and up the main street and did a little drill, all the while the lady trooper from the new movie warned us about those evil Resistance fighters. It was pretty great!
Then we went on the Star Wars ride, which was great, except there was a great deal of time traveling and we started in the OT (which was great, we got Force Gripped by Vader and knocked about – so awesome!) and went to VII before ending up in the prequels (booooooo). It was pretty exciting though! The exit corridor had all these neat tourist posters, I loved them! Also the line-up to the ride (was dark so all my pictures turned out blurry) but they were showing launch times to places like Abregado Rae and Empress Teta (slighty-to-super-obscure Extended Universe locations)!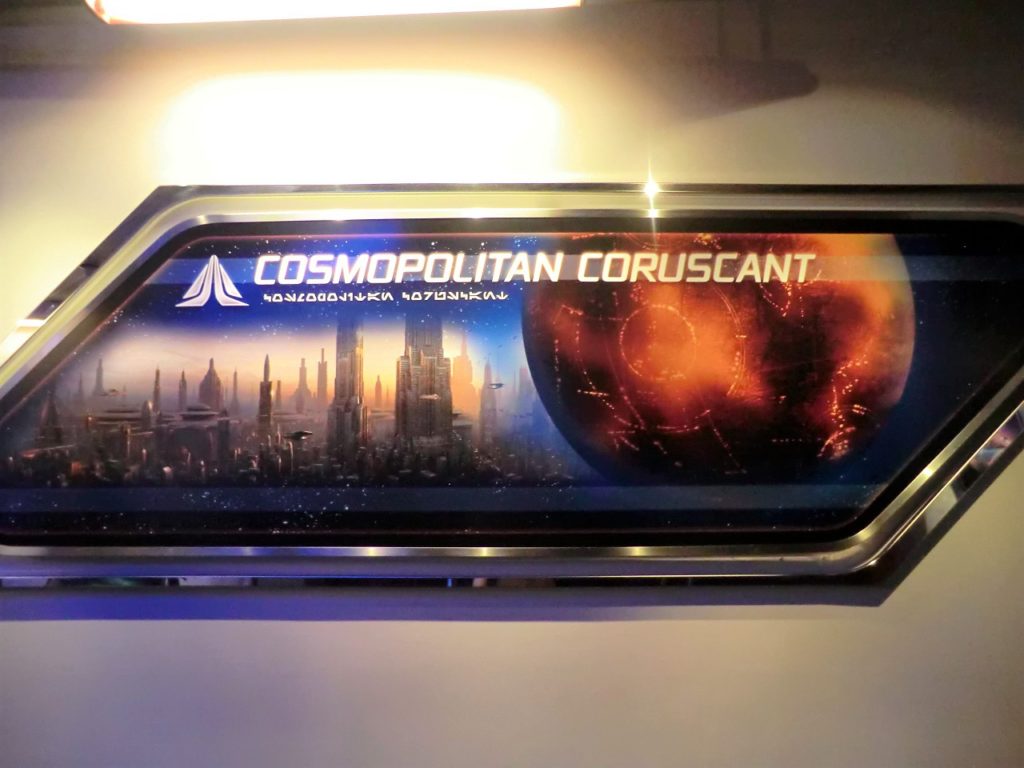 Then, very important, I bought my lightsabers. Yasssssssssss they're great!
Then we went to see live-action 15-minute Beauty and the Beast, and it was really great, the costumes, the singing, the dancing, the sign-language interpreters-!
Then we had lunch and continued on with the Aerosmith Rock and Rollercoaster, which had a very long line, so long that Yllamse downloaded Netflix on her phone so we could watch Kenshin Episode 1 lol. The rollercoaster itself had a neat loading area, supposed to look like a back alley in a big city… the coaster itself was VERY FAST, VERY LOOPY, AND COMPLETELY PITCH BLACK. I SHRIEKED. Which, need I remind people who haven't heard me at the ONE OK ROCK concert, is PIERCING.
It was super warm out so we spent some time in the gift shop there, catching our breath and avoiding the intense humidity for a bit. Didn't buy anything. Then we went outside and got ice cream! Then we went to see the 'live' Little Mermaid show, which was a bit disappointing in comparison to Beauty and the Beast. The singing was live, and the fish were all done by puppeteers (paging Kira!) (except I couldn't take good pictures, the lighting was too weird, my camera didn't like it), but in the background they showed a bunch of clips from the movie (lazy) and they left out Kiss the Girl which is kind of unforgivable, even if they did Under the Sea. Also their Ursula animatronic was not great.
Then we went to see the Star Wars artifact exhibit! We could have met Chewbacca or Kylo Ren and got their autographs, but… meh. I was more interested in the helmets, the blasters, the lightsabers, the uniforms…
As popularized with me by this guy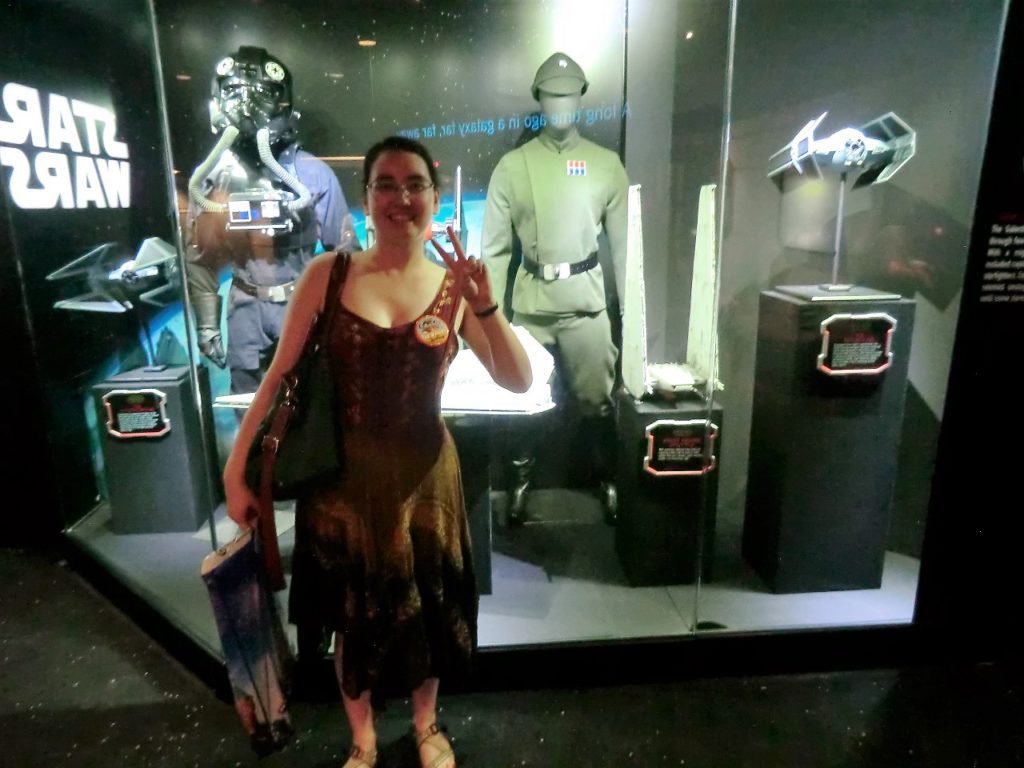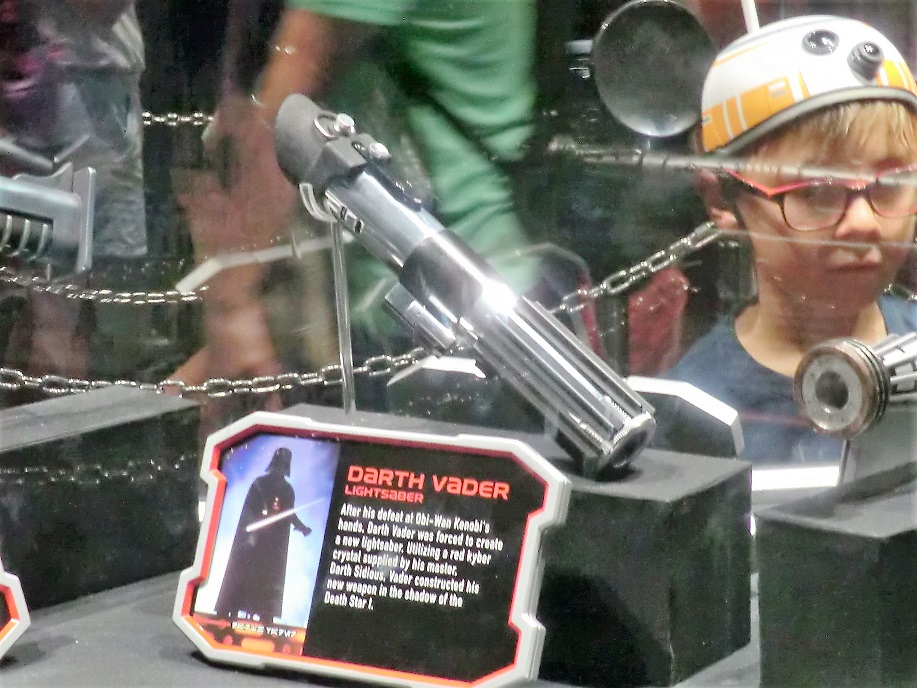 The gift shop left something to be desired by way of variety, though, so we went back to the other one so I could buy some tsum tsums. I got the boxed set of Luke/Leia/Han/R2, and Chewbacca was separate. They didn't have any 3POs for some reason! Or Darth Vader. Maybe they were out. Tsum tsums are super cute, though. I call them little sushi-squish-beans. :3
Finally we went to see the Indiana Jones stunt show, with audience participation.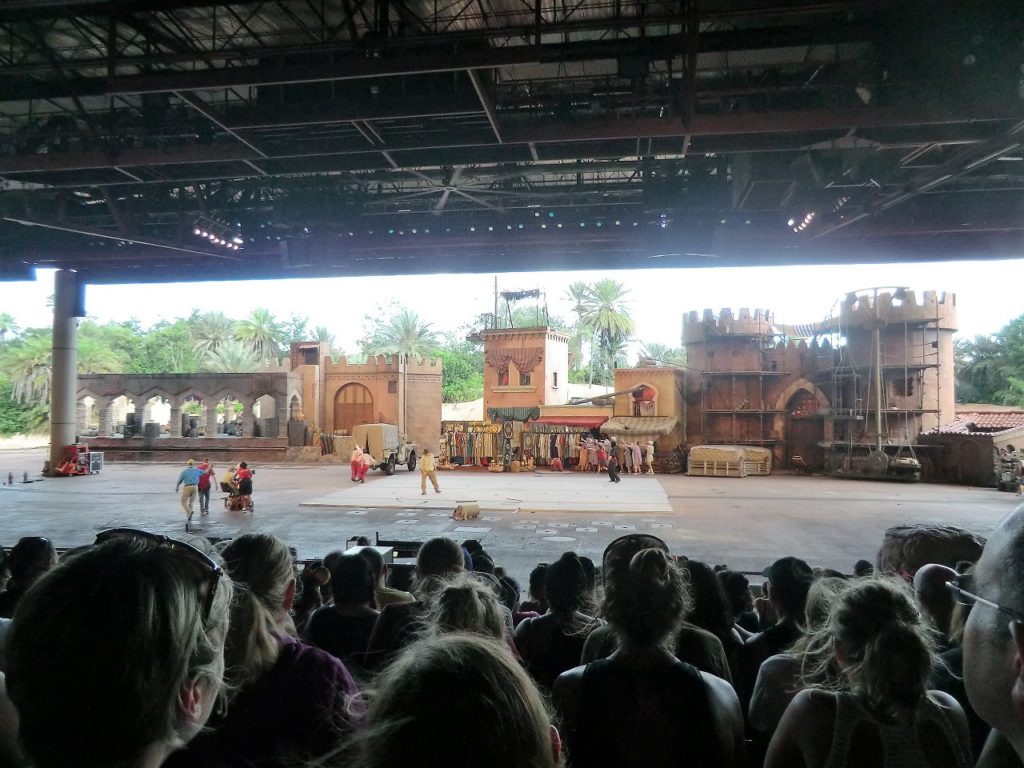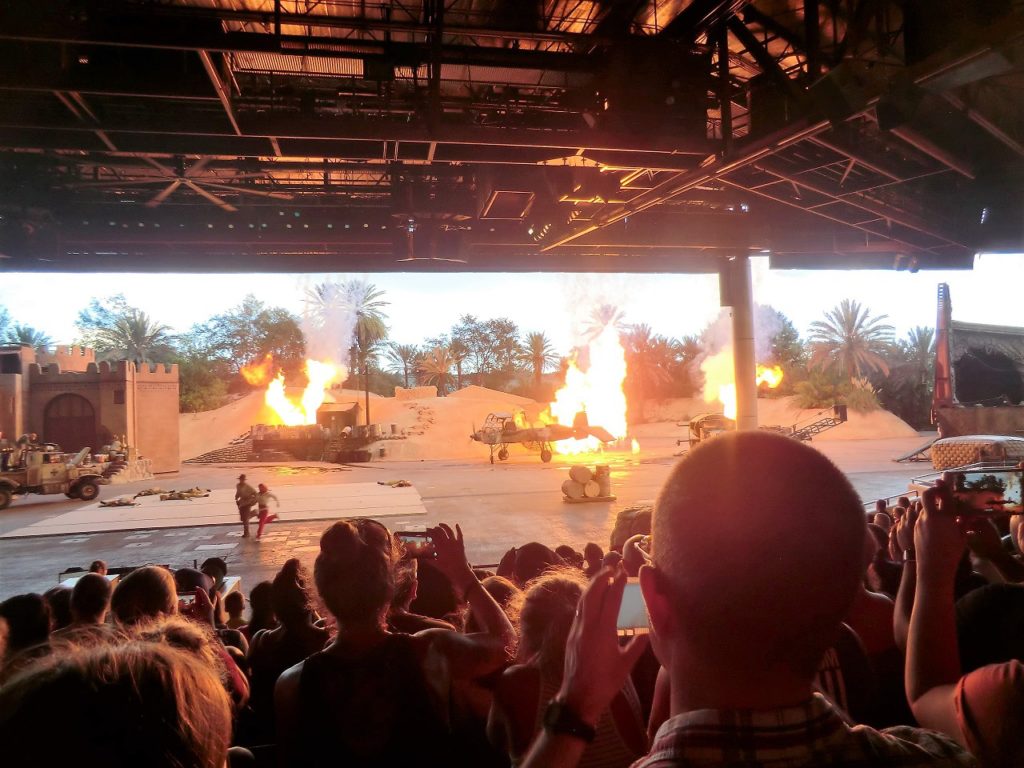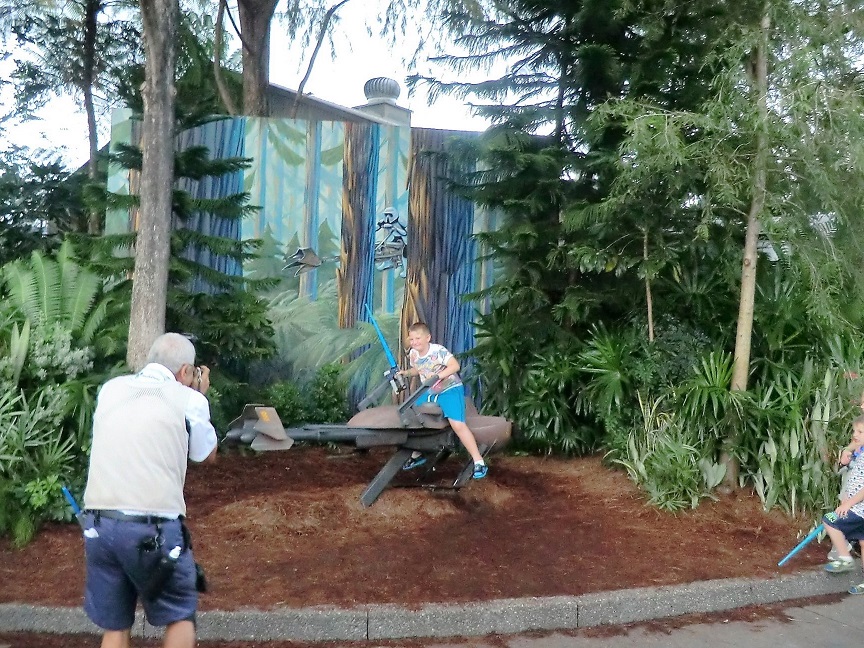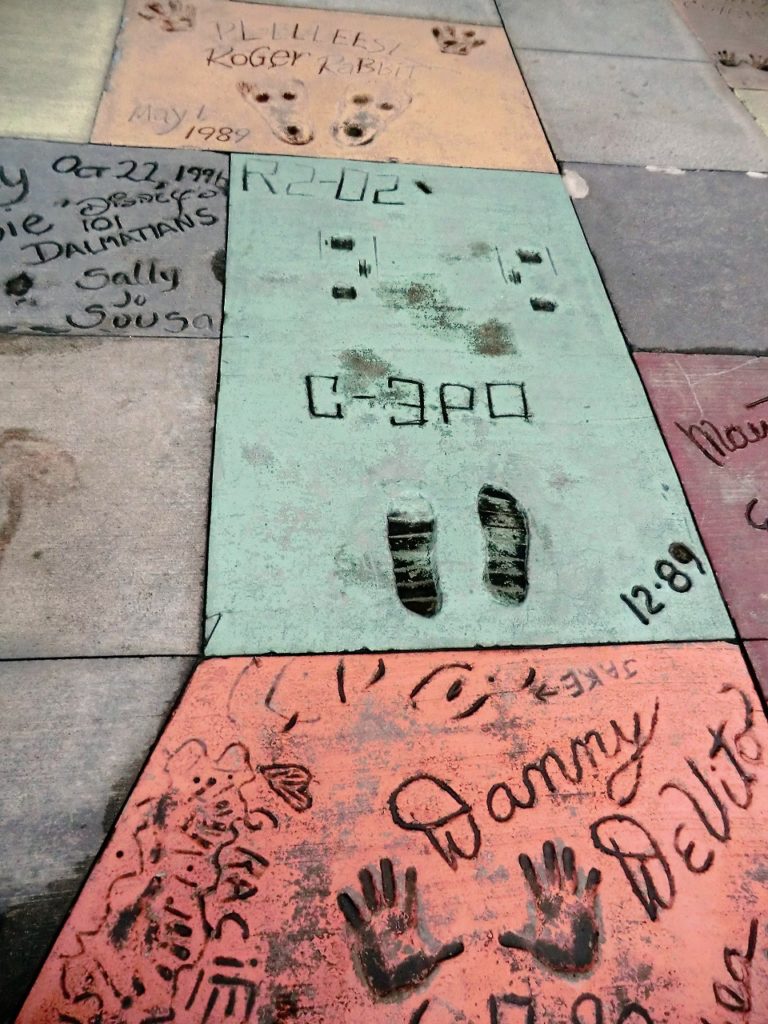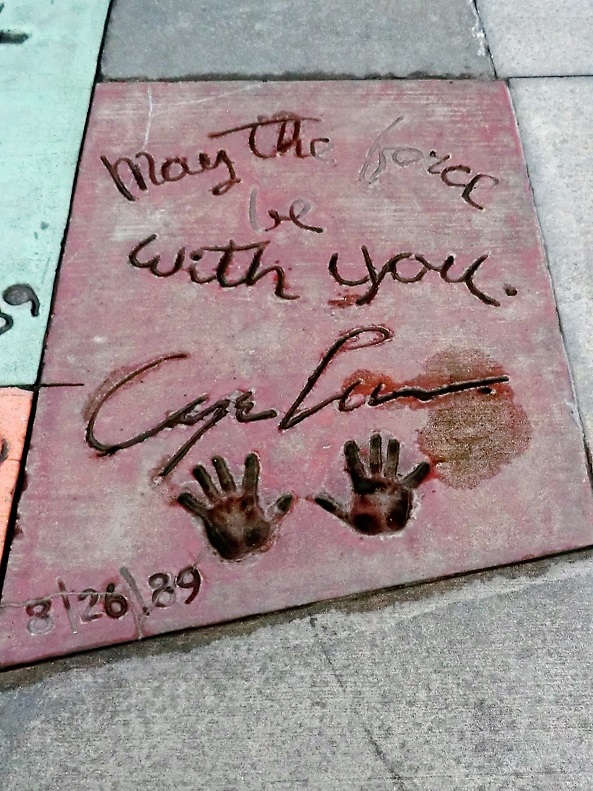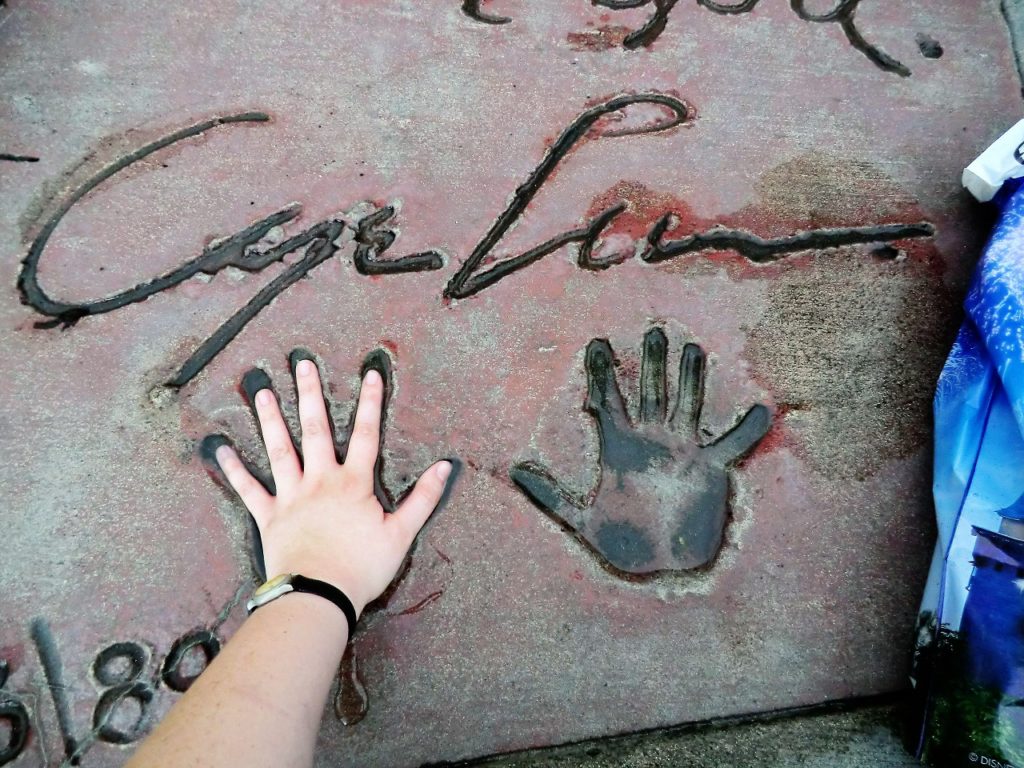 We were done with Disney after that, and went back to my motel then, because her mom was busy, and watched TV using her Amazon USB thingymabob. There's a fun show called Adam Ruins Everything. Also a cartoon with the protagonist voiced by Weird Al, called Milo Murphy's Law. In return I showed her Larryzaur. Which is less funny if you haven't played FFXIV (like I have for the last 4 months) but it's still kinda funny, right?
The last day, we took easy: we went to an art gallery that used to be the home of a Czech sculptor, Albin Polasek. It was really nice!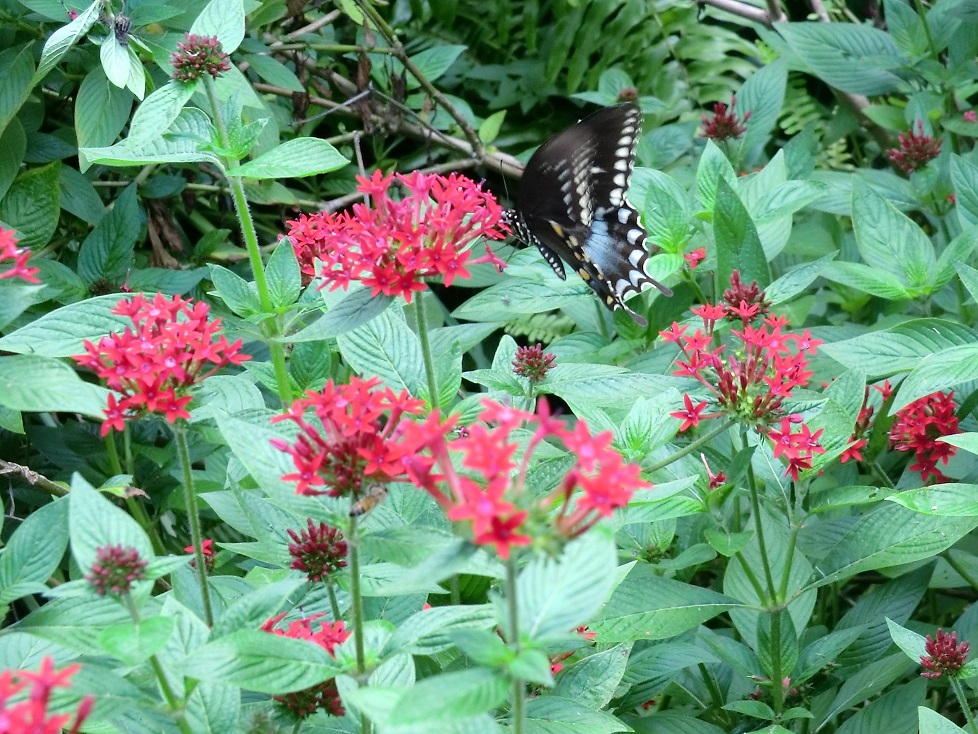 Then we went to Olive Garden because I'd never been to one. The breadsticks are pretty good, as advertised. Then we went back to my motel and played Legend of Zelda: Breath of the Wild for a bit. I found the controls frustrating, the TV was too far away, and I don't like the breakable gear mechanic. Guess I'm a PC-only player now! I've been spoiled. I still got past the tutorial area. The story looks really intriguing! I'll probably watch a video of it on Youtube at some point.
Then I hung out with guinea pigs again.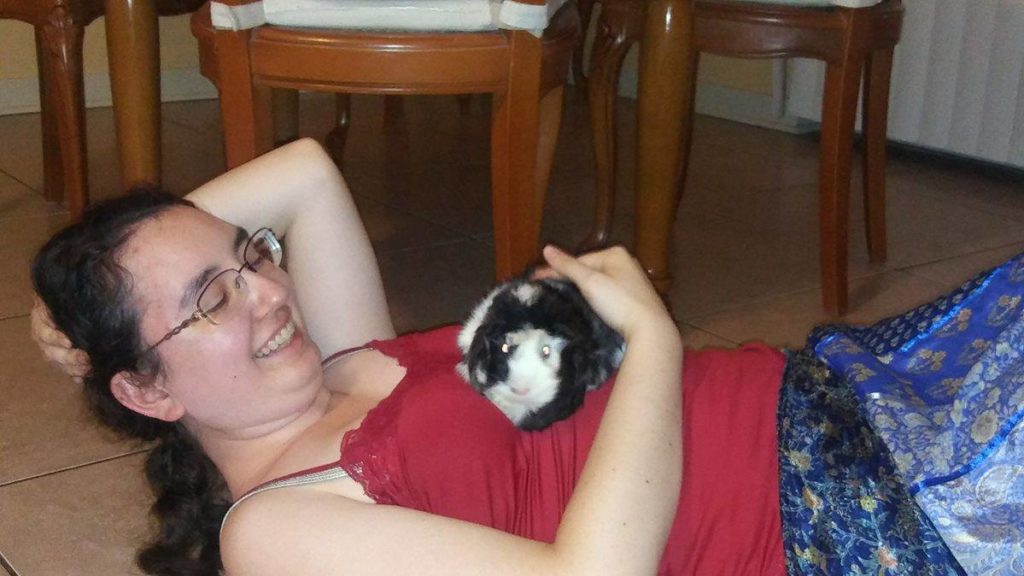 Then I got up at 2am to drive to the airport to get on a plane to take a bus to get home and sleeeeeep. (the customs stations are automated now? it's fantastic!!)