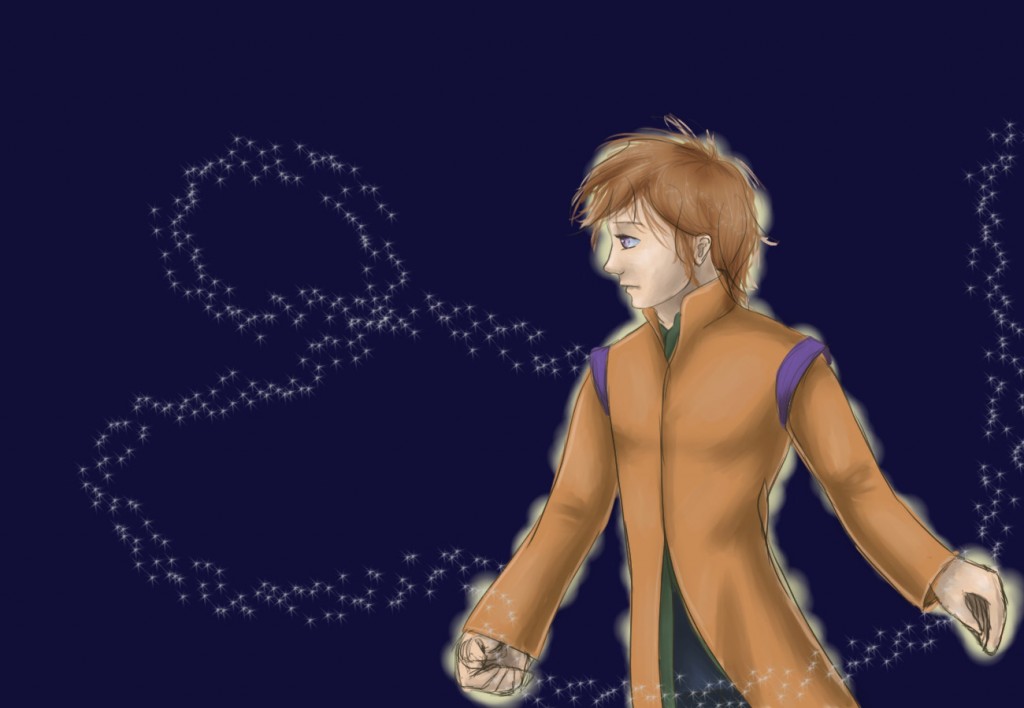 Jayce
drawn Sep 17-20, 2013
(819)
So Yllamse shared Jayce's theme song with me, and from then I was compelled to draw Jayce. My first pose for him was beyond my technical capabilites (looking up at him like he's a giant, through a fish-eye lens – I'll say that's complicated! : P ) so I changed it into this, which is the same pose but from a more basic angle.
What a cutieeeeeeee. XD
Non-existent background is non-existent.