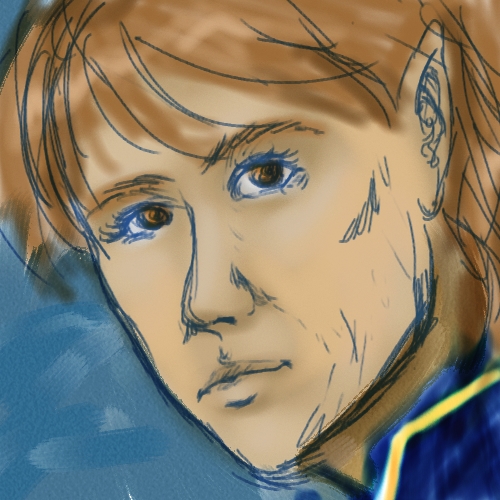 So Corel Painter 12 was on sale yesterday… for 50% off… which meant it was only ridiculously priced, as opposed to super-ridiculously priced. So I got the trial version, and drew a bizarre picture of Gyoriing. (Shush, I haven't drawn in about a month.) I tried out a few different brushes here, including pencil, digital airbrush, art marker, and digital watercolour.
I also drew a terrifying picture of Gullac, but you don't get to see it. : P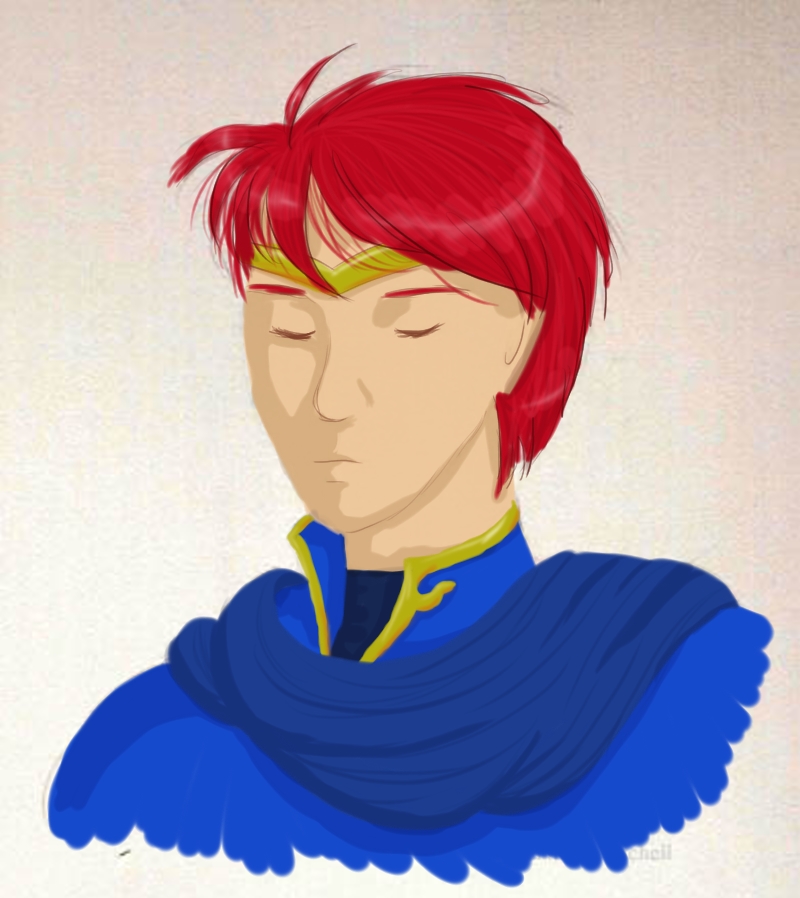 And then today I drew Eliwood, based on a sketch in my art folder that I've been meaning for YEARS to turn into a painting. Well, now I did. This is after successfully customizing my tablet settings to make nice smooth pretty lines, that respond to pressure by adding width (you'll notice all the strokes in the first painting are the same width). It will take some getting used to, but I am liking it a lot so far. Only problem so far is there doesn't seem to be a blur or smudge tool, and I loved that tool in PSE7.
So, no works of art here, but I think with this shiny new thing, I should try painting once a day and see how that goes.
And of course writing a little bit too, because the Adhemlenei won't write itself! I just managed to introduce Hrulash and Tseo to Flairé. Let the fireworks begin!
And then there's my piano, which has been picking up speed again slowly. But no worries, I have enough time to practice piano and still write and draw afterwards. Or before; I like practicing piano at night when there are fewer people around. Still don't have a violinist for the Dumky, dangit. I should just substitute a cello sonata. >. <;;