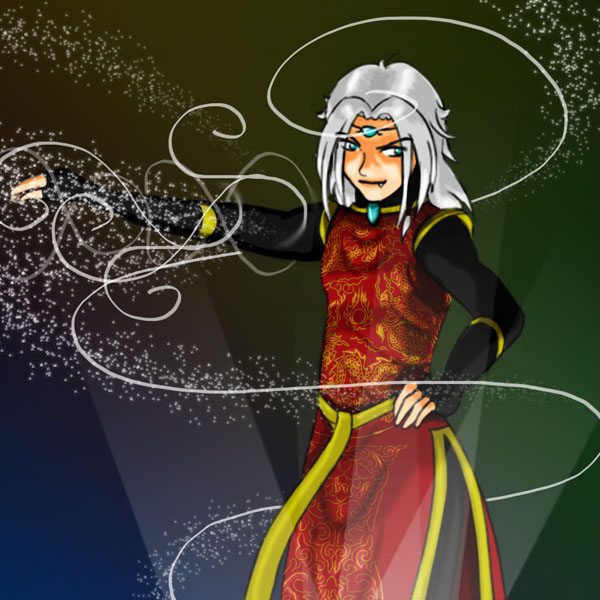 Zemi
drawn Sep 10-11, '11
(774)
Zemi of Wayrift etc.!! I recall (maybe incorrectly?) that when he gets dressed in people clothes, his robe has a dragon on it… but Wren never drew it (probably because it would be crazy-hard to do). So I decided to put it on, and used brushes from here…
So, here's the Zemi-kins showing off again. As he usually does. And so on.
You should see this picture – it comes with a delightful (though a little bit sad) story.
Today I spent 5 hours cleaning and then was tired. But the whole downstairs (again, excluding the vacuuming parts) is now cleeeeaaaan. Discovered that the cleaning cloths I bought were not exactly reusable – I threw them in the washer, and half an hour later I had a lovely yellow fringe scarf. : P So next time I'm going to look for things that are not dirt-cheap and see if that helps. But there are no more cobwebs in the living areas (though I can't say much for under the stairs, or the breaker (shudder). I'll get them next time. Also I managed to do most of my laundry, despite never having really done it much before. Didn't get to the kitchen, but I have plans (mwahahahaha).
I also drew this picture, and did a little exploring in Guild Wars. Not very much. I don't think I like ice imps very much.
I've found a church that should only be a 20 minute walk away, so I'll be heading there for tomorrow morning. And tomorrow, instead of cleaning, I'll be doing more practicing!