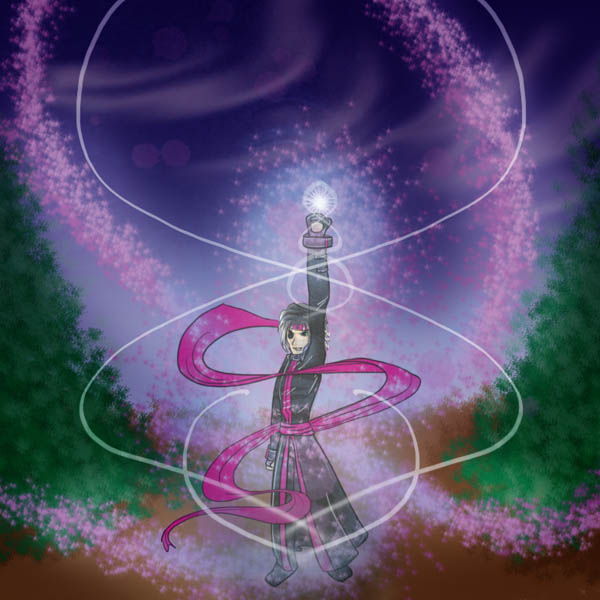 Technomance
drawn Sep 6, '11
(771)
Kip! OMEGA Kip, being awesome. Sketch commish for TalonV. Technomance! It's like romance, except… really, really not!
…He has too much hair. And an incredibly lame background. I had some fun exploring my brushes, though. I used some grunge brushes and even a blood spatter brush. Calligraphy brush for the white swirls, and of course the star brush on scatter.
Well, today was exciting. I walked to the Staples/Michael's/Best Buy/Loblaw's, which are all 35 min brisk walk away. The walk back took about an hour, and I took a rest in Ross Park (looks like a very nice park!) on the way. Why? Because I had about 25 lbs of stuff… wastebasket from Staples, computer stand from Best Buy, and a giant load of cleaning supplies from Loblaw's. Still don't have exactly what I need, but I have everything to keep this place clean. It was heavy and the wastebasket was awkward, but the rest I hung off the new broom and mop like dairy buckets.
Then I went to orientation and it was all right. Basically, don't burn yourself out, and do your best. Sounds good.
Also the rest of my stuff came today. My closet is full of clothes. I really really need a bookcase, but that can wait until after I get everything else sorted out.
I meet my teacher tomorrow!