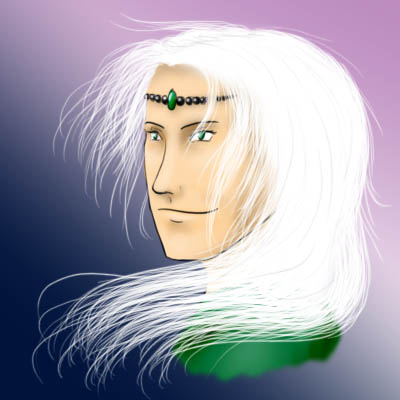 Ben
painted June 14-15, '11
(736)
Swirly hair Ben! Maybe not the greatest thing I ever did but it satisfies my craving to draw Ben fanart. Sometime I will draw scary Ben with a spell going or something. I think I'm still happiest with Cecil so far, though. Oh, the magic of profiles which are easy!
I may as well post this here, because it's cute:

From the Lunaii Dollmaker.
Suspicions of strep throat, taking antibiotics or something.
Go Canucks and stuff!